Sharing the portfolio with parents
Sharing the portfolio with parents
After a portfolio conversation with a parent you want to share the portfolio
Invite parents
Give parents access to their child's portfolio. Parents can see from home what their children have made.
To invite a parent, go to the student's portfolio. There you will see 'Share' in the menu.
If you click on 'Share' you will see the different options for sharing a portfolio. You can give parents temporary access or give them continuous access with their own account.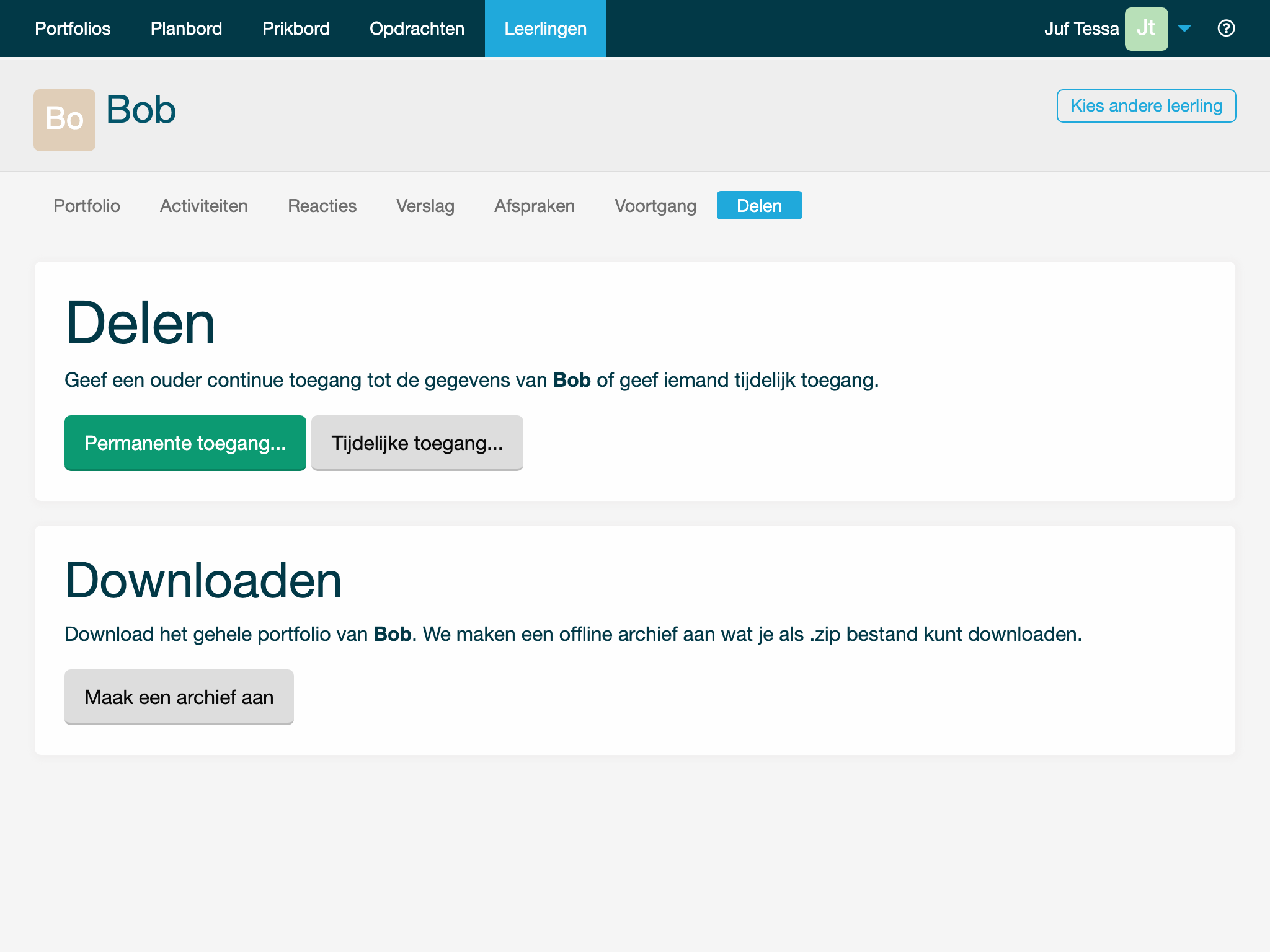 Temporary access
Do you want to give parents temporary access? Enter the parent's email address. They will receive a link via email with which they can view the portfolio for a week. The link can also be shared with others. So grandparents can also easily watch without having to create an account.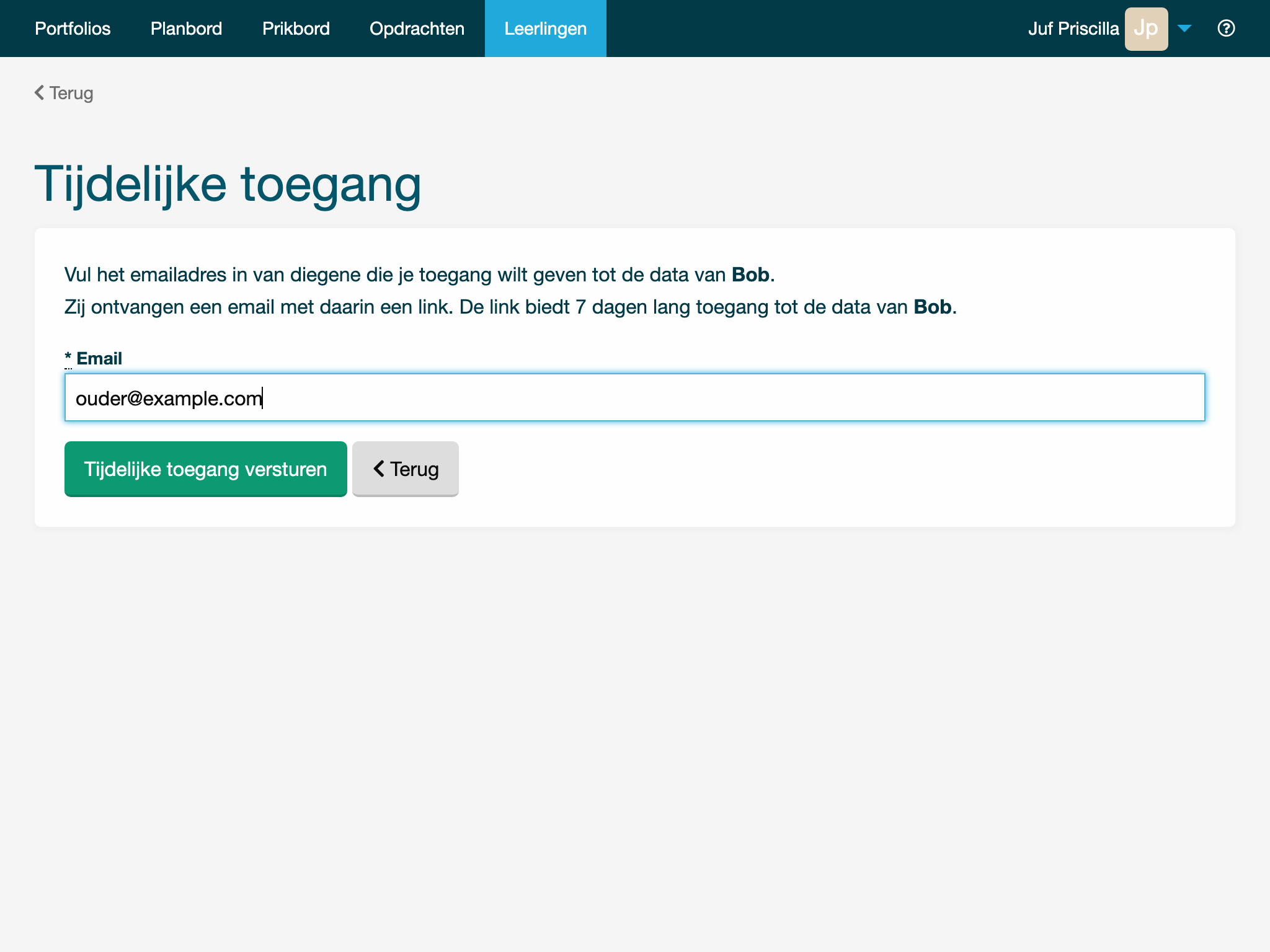 Continuous access
Do you want to give parents continuous access? Invite them to create their own account. With this account they can log in themselves to view their children's portfolios whenever they want.
Do parents have multiple children at school? No problem, you can link multiple children to one parent account.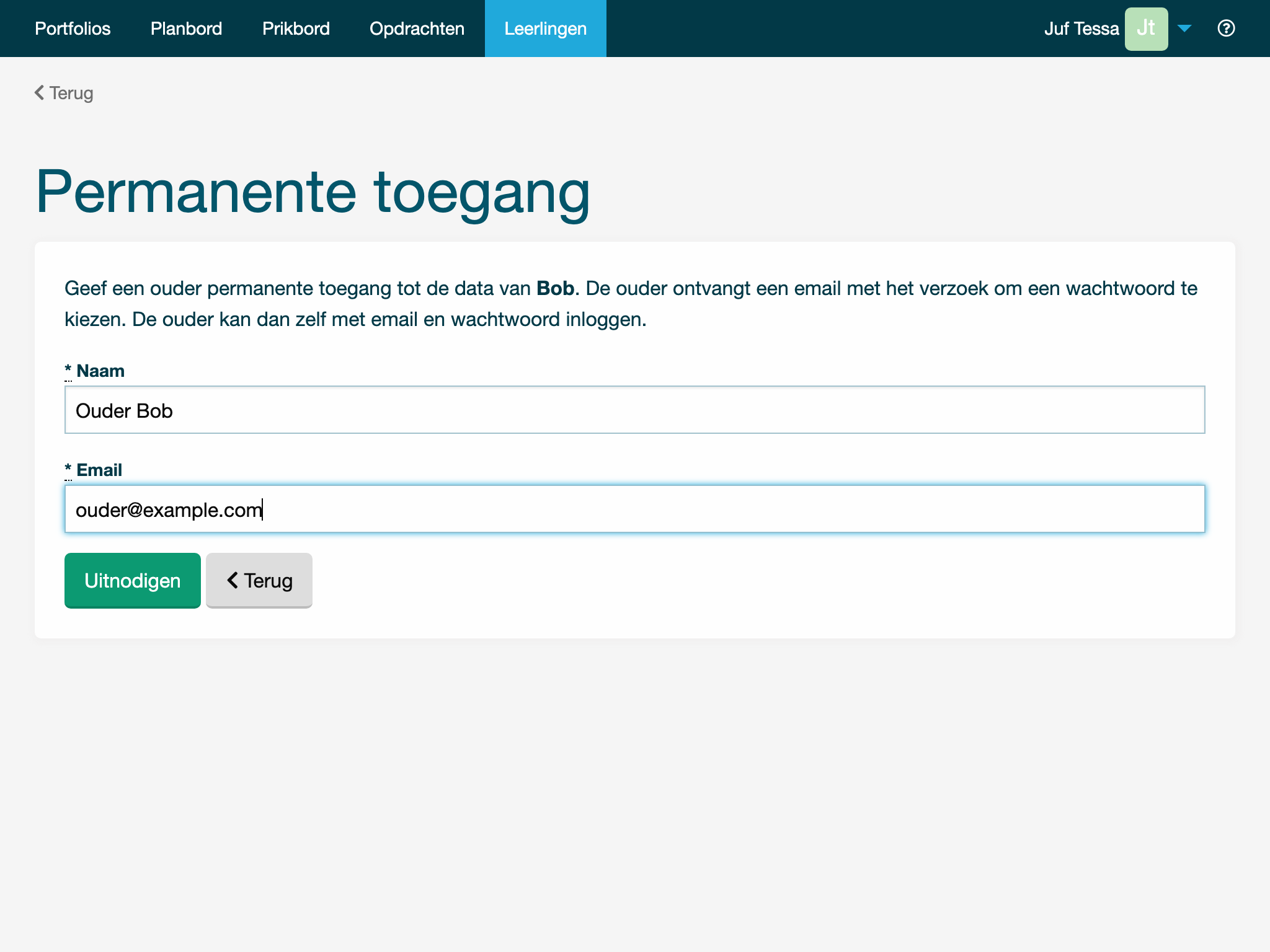 Reinvite parent
It is possible that a parent has not received the invitation. Click the 'Invite again' button to invite the parent again.