'Like' in the portfolio
A student has made a beautiful drawing and wants to share it with others.
Under 'Admin' is the submenu 'School'. There you can set whether students can share work with other students.
Share with your school and group
If a student is proud of something and wants to show it to others, she can click on the 'Like' button. The work then becomes visible to other students from the group and school. This way it really becomes their own portfolio.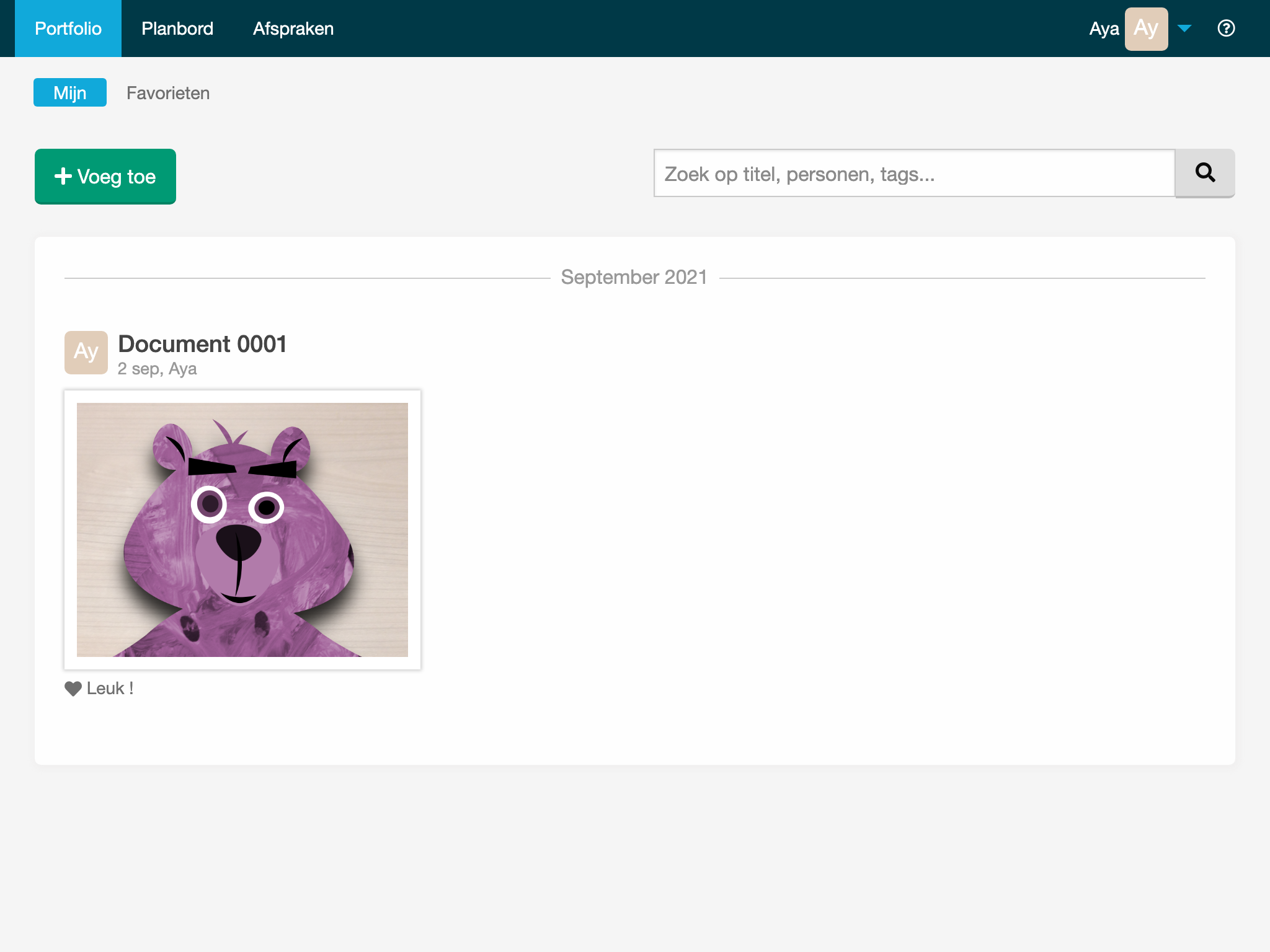 'Like' work of others
It is also possible to 'like' the work of other students. So if a student has 'liked' work, others can also 'like' that work. In this way students can encourage each other in a positive way.