School leavers
As a teacher you want to archive school leavers and give them their portfolio
The school year is coming to an end and students are leaving school again. What happens to the school leaver's portfolio? You can archive students and download their portfolio to a USB.
Archive students
An archived student only has read permissions. The student can still log in and view her/his portfolio, but not edit it. So don't upload anything new, adjust texts or like work. The archived student also no longer has access to the planning board, because they no longer have to choose.
As a teacher, archived students are no longer visible. They can no longer be linked in the portfolio, they are no longer in the digital planning board and they are no longer visible in the student overview.
You can archive students by choosing the student under admin, and clicking the 'Archive' button at the bottom. An archived student can also be made active again by choosing the student and clicking the 'Activate' button.
In short, archived students can view their portfolio but no longer participate actively.
Download Portfolio
It is also possible to download the portfolio. You can put it on a USB stick for example. To download the portfolio, go to the student's portfolio and click on 'Share'. Then click on the 'Create an archive' button. We will then retrieve everything and make a zip file of it. After a few seconds you can download the file.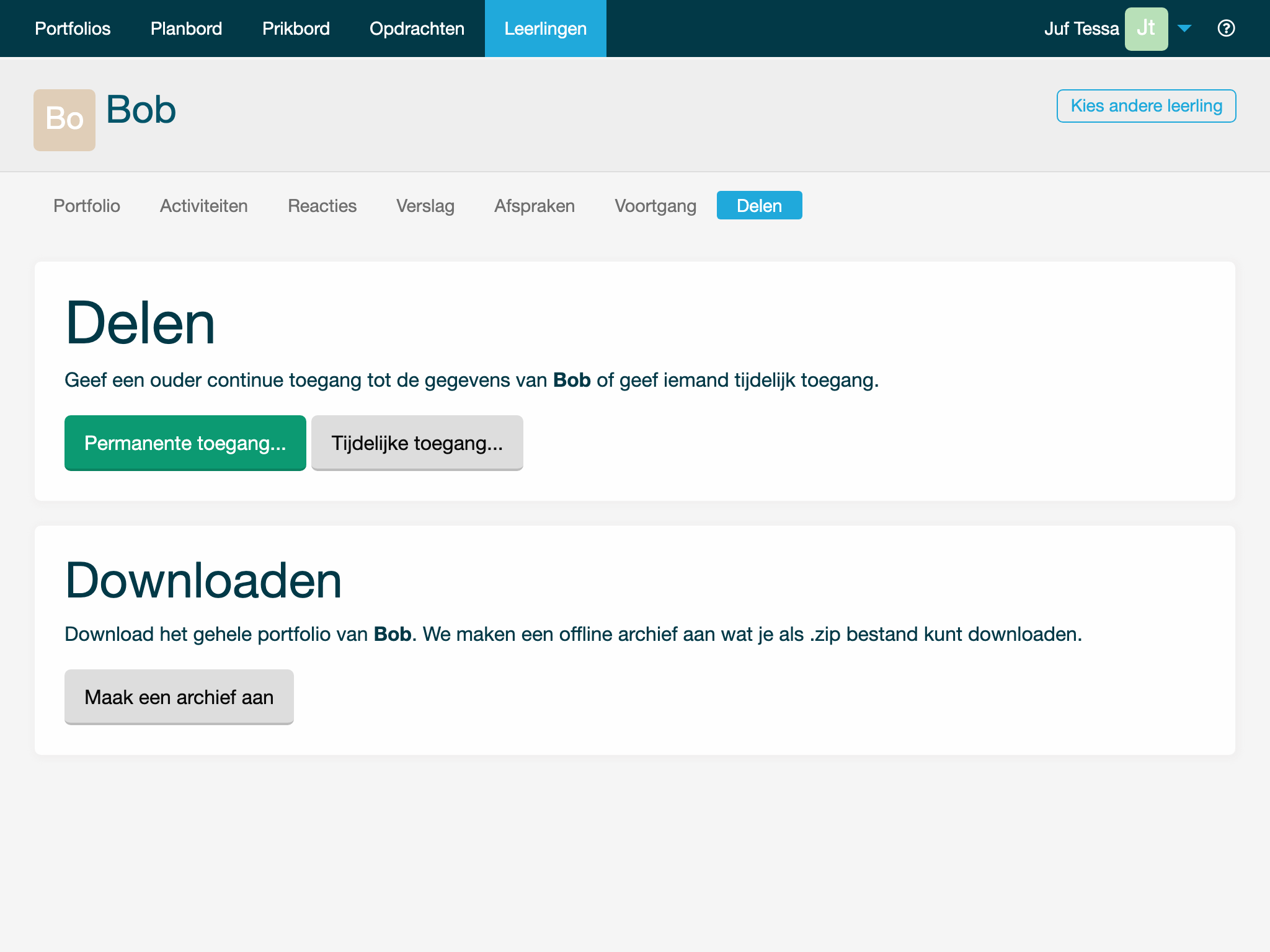 You can view the portfolio by opening index.html in the zip file. The portfolio download contains all photos, videos and documents. You can also view the tags and description.